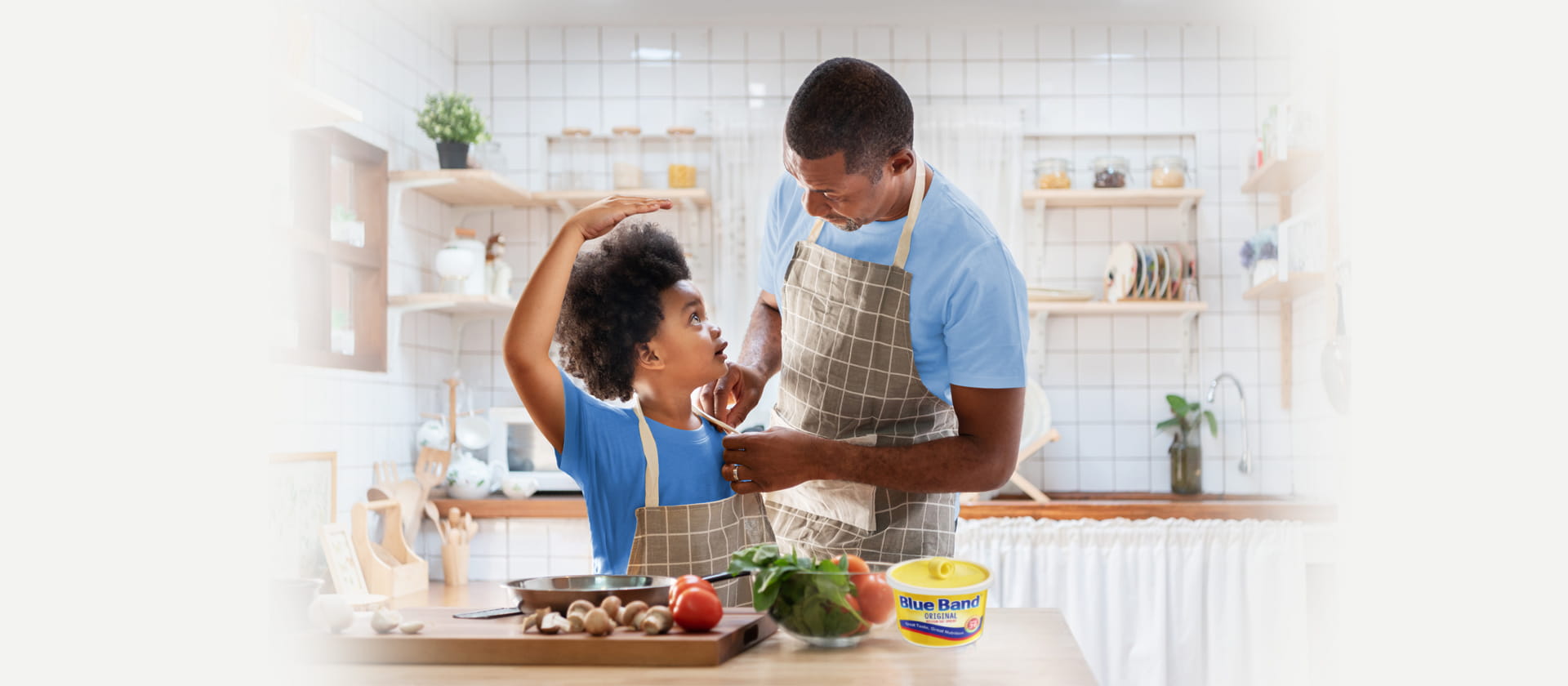 Food Inspiration
Start a Blue Band Tradition
People shower mums with gifts or give them a special treat to show them how much they appreciate them for all they've done. But the best gift for any mum is anything that you have made yourself. Start a new tradition this year and try a new recipe with your mum every month.
Use Blue Band for a variety of dishes
BAKING
Peanut Butter Banana Bread
TOPPING
Peanut Butter and Chocolate Chip Pancakes
The website is under construction

More Blue Band Pages coming soon!