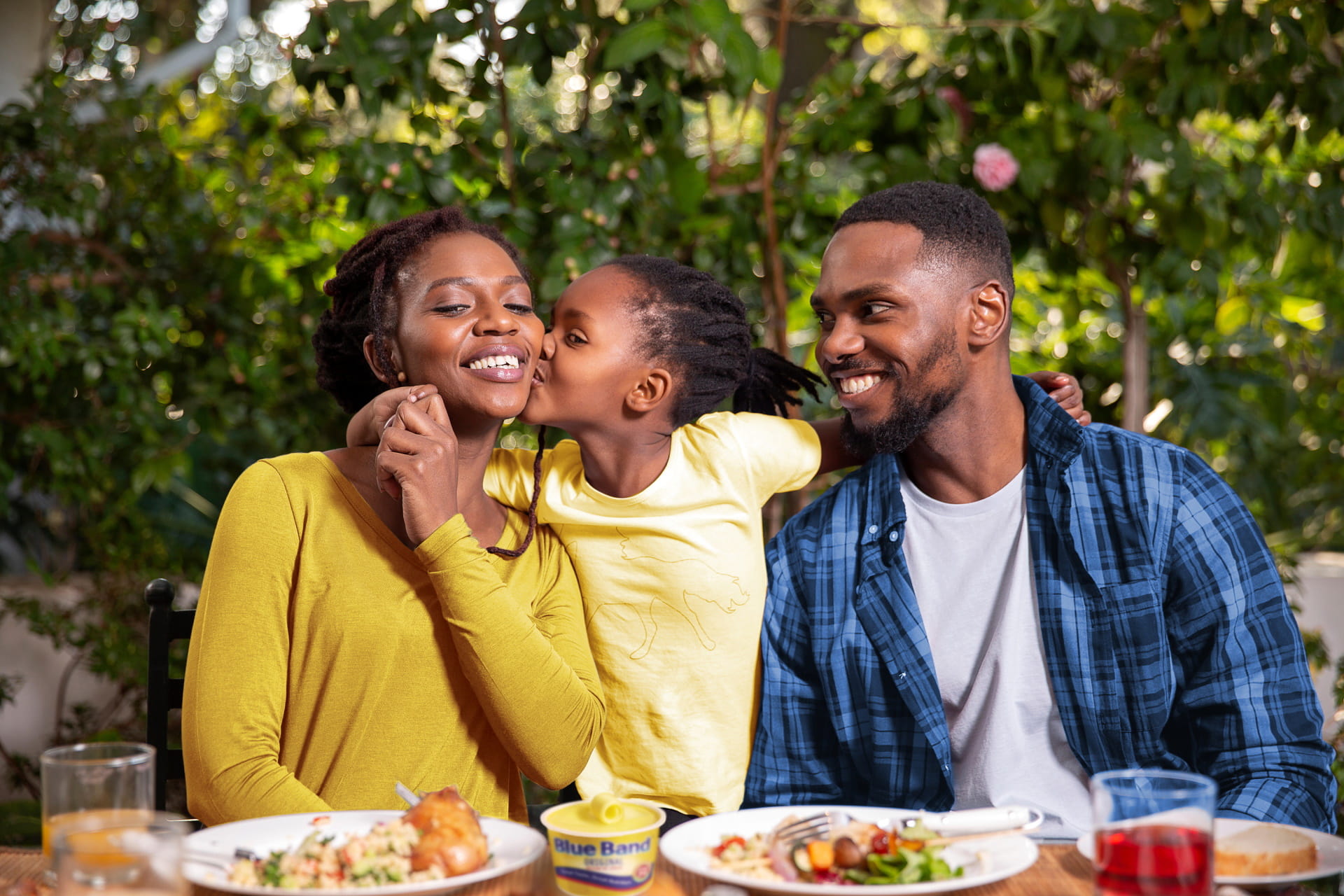 Our Story
Blue Band, your pioneer in creating spreads products.
With the widely known margarine, Blue Band Margarine which has been around for more than 100 years with the aim of helping parents grow healthy & happy kids by providing the six essential good start vitamins (A, D, B6, B12, Folic Acid and Niacin)

Blue Band has particularly been present in Kenya since the 1950s, making it older than Kenya itself. We have retained our market leadership ever since by constantly delivering great taste to Kenyan households. We turn your natural Ugali or Githeri to hearty meals when you cook or top it with Blue Band.

Better yet, making yum Chapatis that taste like Mama's love 😊

When it comes to the packaging, the roundness of the Blue Band tub is very iconic to East Africans. In the beginning Blue Band came in a round tin but has now evolved into the round tub we know and love today.

Blue Band Kenya has come a long way to ensure that the needs of all its consumers are catered for by going beyond margarine to produce an array of nutritional products that you can add to your meals; like Blue Band Peanut Butter, Blue Band Mayonnaise, Blue Band Canola cooking oil and Blue Band Baking Margarine, each with a wealth of health benefits for your family.

Over the years there have been many brands that make margarine; but Blue Band stands to be the best.

To this day we continue to work towards providing taste and nutrition to the people.

Blue Band is currently housed under Upfield Kenya, the global market leader in the production of plant-based foods.
Kickstart Your Day With Blue Band
Whether it's the day of an exam, an interview or just a chilled Saturday breakfast, our wide selection of Blue Band products (Blue Band Peanut Butter, Blue Band Margarine, Blue Band Baking Margarine, Blue Band Canola Oil) are packed with healthy nutrients to enable families to start their day on the right note.

Our products are also diverse and can be incorporated into breakfast, lunch and dinner recipes. Check out the Recipes section to see how each of these Blue Band products can be used for your family's meals.

Contact
Do you have questions about our products, ingredients or recipes?
We're here to help. Feel free to contact us:
Email: careline.upfield@upfield.com
Careline: +254709370049