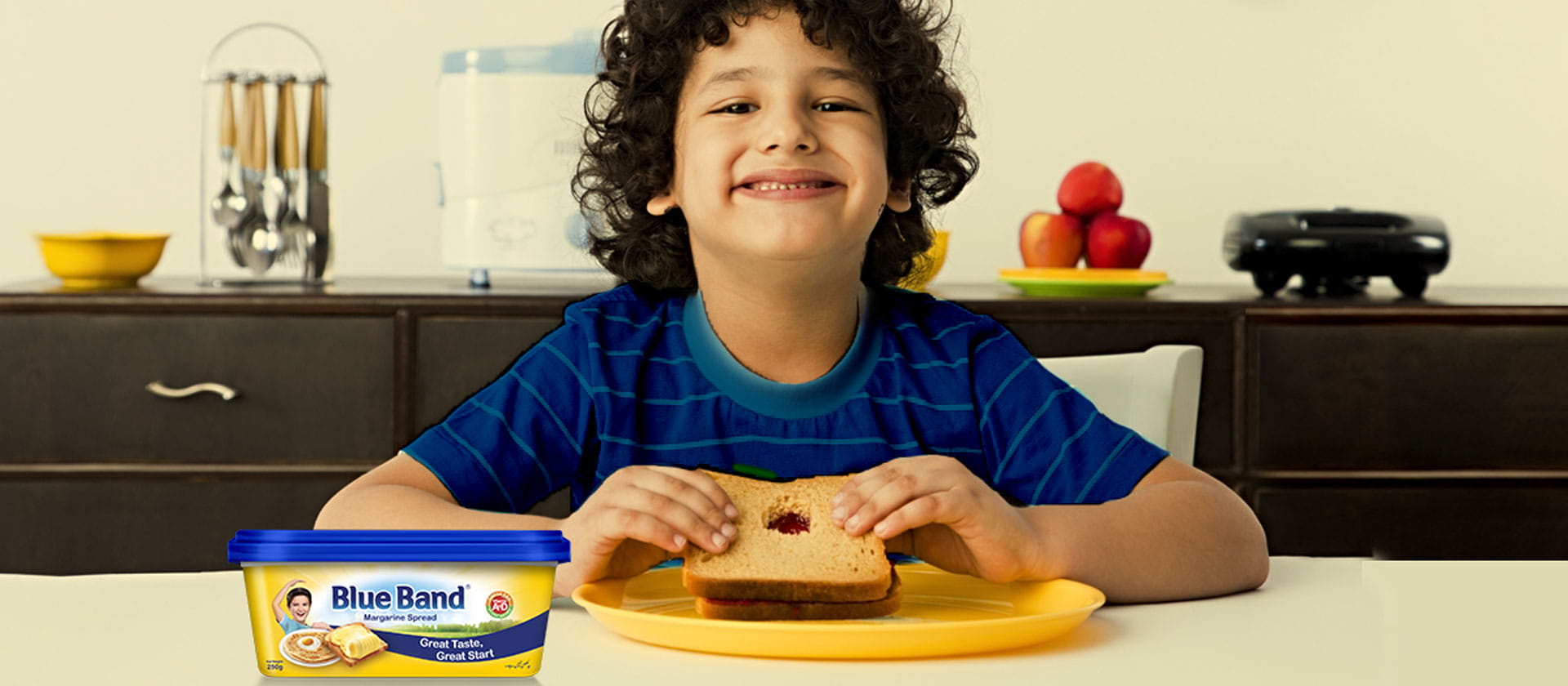 Blue Band Maragrine is made from high quality soft oils and is full of essential vitamins that your child needs to grow happy and healthy. You can help children nurture to their full potential with a daily dose of Blue Band, enriching them with 30% of Vitamin D and 24% Vitamin A of their daily requirements.
Good Breakfast
Blue Band is a good source of healthy fats, enriched with vitamin A and D and provides a boost of energy in combination with a balanced meal to help children start the day, refueled and satisfied.
Myths on Margarine
To maintain a healthy lifestyle, choose unsaturated fats more often, fat spreads that are non-hydrogenated and trans fat free.